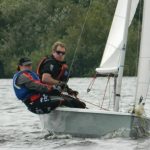 Who is Patience Marshall?
My first love is God – I've dedicated my life to getting to know Him better and to become the woman He's created me to be. An amazing, gifted and beautiful woman.
At my villages summer mission around the age of eleven, I discovered I had a heavenly Father who loved me and wanted to be in relationship with me. This simple truth changed my outlook on life, as my parents were going through a divorce, so life was tough in many ways, even though they both loved me. I was seeing a team of people who didn't know each other before, plus being different, ages, backgrounds. I discovered the only thing they had in common was their love for God and one another. It was a beautiful thing that has shaped my view on what impacts people when we want to share the gospel with them. To love God and one another in a real and honest way – is I think why I got into missions as an older teen and why the rest of my life looks the way it does.
I may have grown up in a village near Glasgow, but God knew that having a thick Glaswegian accent while travelling around the world – wasn't going to be helpful for anyone. So if you speak to me in person outside of my home city, then I've probably got a different accent. Usually, I have an American one, but it does kind of change sometimes on an hourly basis depending on who I've been talking to, or I've been thinking about, (it has a mind of its own).
I have a mirror twin sister, so we look very alike, but we're quite different. So if you see someone you're sure is me walking down the street, don't run up to them and give them a massive hug (unless you've confirmed it's me first), she doesn't appreciate hugs from strangers at a second's notice. (and she's had quite a few). We've grown closer over the years as we've learned to appreciate the differences in our personalities, calling and learning styles. I'm grateful for her support, patience and passion for God as we are both doing what God's called us to do. We can understand those opposite from ourselves because we already have a close example to measure who you're more similar like between us.
I've spent half my adult life working with Youth With A Mission (YWAM) in various countries around the world. I love this international, interdenominational, Christian mission's calling to – Know God and Make God Known – in as many ways as God gives people vision to go do. They want to see a YWAM presence in every country in the world and love working with local churches to see the world come to know Jesus. The endless possibilities of what that can look like fills me with excitement and joy. I've found my place in training and discipleship – to help younger folks discover their destiny and then equip them to go out and make it a reality.
Over the years, God has honed my focus down to leadership development but in several forms.
This website and a forthcoming book, came about because of a vision I had in 2007 – to help young people grow in their ability and confidence to lead. While also assisting busy leaders with the resources to equip their emerging leaders is just part of my work & ministry.
I now live at the YWAM Burtigny centre in Switzerland, where I have several roles: 
Lead their Basic Leadership Practicum (BLP) – a two-year part-time programme for young leaders

 

Lead a one week school called B2B Switzerland (Be the Leader God wants you 2 Be) for emerging leaders
Part of the training resource team for other school staff/leaders. – Host a Writers Intensive training and possibly other writers retreats during the year too.

 
Lastly, I'm part of the staff and discipleship community of YWAM Burtigny and an active member of a local English speaking church.
When I do get some free time, I love to worship God with my guitar and voice, sit with friends drinking tea and chatting, go to the cinema, go on a mini-adventure or go sailing.
My prayer is that you've found this website because you want to develop in your leadership abilities and want some help – which I hope this website will give you.
I want this to be an interactive site, where you can ask questions, answer other's questions and find some helpful input and resources as you grow as a leader.
I'd love to hear what topics you'd like some input on or recommendations for books, sites, podcasts, training events etc. you like and want to suggest for others to try.
I am looking forward to seeing what God's got inshore for us all as we journey through life with Him.